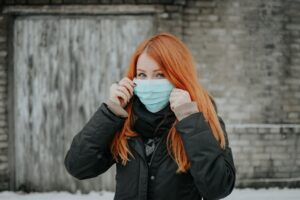 If you're overwhelmed by the amount of information available on how to keep your warehouse team safe in the midst of COVID-19 – help is on the way.
Alpine Supply Chain Solutions has collaborated with industry partners, researched the impacts, and documented best practices from trustowrthy resources so that you don't have to.
Free COVID-19 Preparedness and Response webinar that includes:
General training
An overview of CDC/OSHA guidelines
Communication tools
An introduction to our easy to use electronic checklist
Greg is a seasoned Supply Chain Technology and Operations Professional focused on driving revenue through value engineering (ROI Analysis), and business development. He has spent his entire career as an innovative leader in Supply Chain Sales, Consulting and Implementation and now joins us at Alpine. Greg possesses over 30 years of progressive hands-on experience with a broad range of mission-critical supply chain technologies including on-premise, cloud-based, and SaaS solutions. He has deep domain expertise across a variety of solutions sets including supply chain execution, supply chain planning, labor management solutions, and supply chain advanced analytics. Greg has extensive experience evaluating, selling and implementing advanced technologies related to big data, predictive analytics, and artificial intelligence. Greg is considered an expert in roles related to "C – Level" strategic sales, business growth and expansion, value engineering and business case development. He has leadership experience in Pre-Sales Consulting, Account Executive mentoring, product strategy, training/mentoring and management consulting. Greg spent the first 10 years of his Supply Chain career at Fleming Foods, a $40B Grocery Wholesaler, and he was responsible for rolling out WMS and Labor solutions to over 30 Distribution Centers within the Fleming network. Greg then transitioned to Dallas Systems/EXE Technologies where, for almost 10 years, he served in various Supply Chain leadership roles. Prior to joining Alpine, Greg spent 15 years at Manhattan Associates, the leading global provider of Supply Chain Software and Services. While at Manhattan, Greg had a proven track record of providing clear, timely and focused solutions to a variety of Fortune 500 Companies in all key vertical markets.