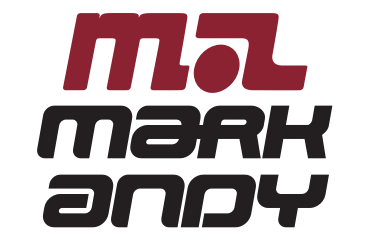 "In this particular case, the entire scope of the project changed from when the initial assessment was done. Alpine was able to coordinate between subject matter experts, operations personnel, and senior leadership to make new information available to all for transparency and planning purposes."
Stu Gallup,
VP of Mark Andy Print Products
Mark Andy is an industry leader in the manufacture and sale of flexographic label printing presses globally. The company first and foremost designs award-winning label presses and follows up by providing the consumables, parts and supplies required to produce superior labels. The labels and packaging produced on its equipment are found everywhere on products you use daily, including retail and food packaging, as well as lottery tickets.
The main distribution center for consumables and supplies is in Des Plaines, IL. Mark Andy Print Products, as its supplies division is known, offers over 10,000 products that are processed through the 100,000-square-foot distribution center that services the globe with support from six strategically located 3PL providers, plus an owned facility in the UK.
Challenge:
Mark Andy's facility lease for the Des Plaines distribution center was coming due at the same time as the company acquired a new business. The company needed to rethink the storage and picking methodologies in the Des Plaines facility and then compare options of working with the existing facility or moving to a new distribution center.
Getting a true analysis of their needs was a challenge because Mark Andy had limited SKU dimension data available for existing products. Add to that the challenges of integrating a new business into the mix, and the company was faced with many questions, about the appropriate space, equipment and labor needs for the business. Is there enough space to store all the products? What equipment will I need to store, pick and ship? And how will these new products impact labor?
Mark Andy had multiple goals for the project:
1) Right size the facility while redesigning the forward picking to better meet the shipping needs of their customers by improving productivity. They also wanted to increase responsiveness for later cut-off times to accommodate later orders from customers in different time zones.
2) Decrease replenishment cycle times to keep pick areas full for order pickers and minimize replenishment labor.
3) Dismantle and rebuild rack/shelving without interrupting current operations.
Solution:
With their lease coming due, Mark Andy took the opportunity to right-size the Des Plaines warehouse to meet their new needs, and chose Alpine Supply Chain Solutions to perform a Storage Type Analysis and a Slotting Project to create the right-sized product homes and place the right products into the right locations. Many factors were considered, including:
● Limitations of the existing site
● Adequacy of current picking and storage methods
● Limited data for existing product requirements
● Understanding new requirements based on new products and new customer expectations
The project changed dramatically when, months into the process, Mark Andy acquired two additional businesses to blend into the fold. Leases were ending, product was moving and planning the new distribution center could not stop. The scope of the project changed to bring in product for three new businesses, redesign and reshuffle the layout, all while continuing to ship product without interruption.
"Integrating new businesses can be challenging, and absorbing three new businesses in a few months' time doesn't make it easier. What happens in my DC when SKU growth triples overnight? The concerns are always the same; space, equipment, and labor," Said Ron Rafe, Logistics Leader for Alpine Supply Chain Solutions.
Stu Gallup, Vice President Commercial Supplies who was leading the project at the time stated, "In this particular case, the entire scope of the project changed from when the initial assessment was done. Alpine was able to coordinate between subject matter experts, operations personnel, and senior leadership to make new information available to all for transparency and planning purposes."
Storage Type Analysis:
Alpine performed a Storage Type Analysis to determine the ideal size, type and quantity of storage media to meet a specific 'inventory on hand' in forward pick strategy. The output of the Storage Type Analysis drove the new facility layout design by knowing the ideal size and quantity of shelving, hand-stack, half pallet, full pallet, and reserve racking required.
The Storage Type Analysis started with Alpine providing information about Mark Andy's 3,500 original products to Cubiscan for detailed analysis of dimension, weight and cube. Cubiscan data allows for confidence in the SKU dimensional data and a successful Storage Type Analysis. After the acquisitions mid-way through the project, timing did not allow for Cubiscan data on the products from the newly acquired companies, so Mark Andy allowed for proxy dimensional data to be used for those dimension inputs.
Slotting:
Slotting optimization takes detailed SKU data, including size, shape, and velocity, and assigns SKUs to their ideal pick location based on each SKUs unique characteristics and forward pick requirements. Unit Movement and Hits are the primary drivers of a SKUs final home, but inventory holding targets are also a valuable input. Applying inventory rules based on individual SKU ABC categories assured the right products were assigned the right pick home size and location within the distribution center. At Mark Andy, some of the C moving product inventory holding requirements were bumped up, which eliminated the need for Reserve locations, thus reducing overall handling.
A byproduct output of a slotting project is an organized location addressing scheme, which Mark Andy leveraged to purchase rack labels, totem labels and aisle markers.
Moves support
Alpine also provided Moves Support with on-site leadership of the facility moves from item 'move label' generation to rack labeling and quality control of the final moves. Maintaining existing operations while tearing down and rebuilding their entire operation is why Mark Andy leaned on Alpine to provide Moves Support. Resource availability was one concern and experience moving entire operations was another. Mark Andy management could focus on maintaining excellent customer service while Alpine focused on maintaining product availability.
Benefits/Results:
With help from Alpine for Storage Type Analysis, Slotting and Move Support, Mark Andy was able to ship to existing customers uninterrupted while the facility changed in front of them. The Storage Type Analysis right-sized the forward pick locations allowing for the absorption of additional SKUs from the newly acquired businesses. Slotting allowed for the right product storage in the storage racks, individual bin locations, or in bulk pallet storage, maximizing picking productivity.
"Alpine has a well-rounded team that understands all aspects of supply chain operations as well as current industry standards. They were able to rapidly respond to changing information in a very dynamic environment, and provided the best solution at a given cost which increased our ROI."
o Challenge
▪ Right-size the building for upcoming lease renewal (80K – 240K SF). Absorb multiple new businesses, increase picking productivity while dismantling and redesigning the entire facility. Never stop distribution operations and increase service levels. This included office space and manufacturing areas. The project also included a physical inventory reconciliation in the process, so inventory control had to be first established and managed going forward.
o Solution
▪ Storage Type Analysis created the right-sized product homes while Slotting put the right product in the right location all under supervised guidance.
▪ On site move support provided needed resources to complete the project while maintaining on-going operations.
o Results
▪ Shipping continued without pause or interruption; every new product had a new home while picking and replenishment productivity increased overall.
About Alpine Supply Chain Solutions
Alpine Supply Chain Solutions, based in Chicago, IL is a supply chain consulting company driven to ensure our clients get the most value from their supply chain investments. Our approach to every project starts with the data and ends with a cost justifiable solution. With deep roots in industrial engineering, Alpine's approach is unique. We work with customers to optimize their facility and operations.
Alpine offers service in these areas:
● Warehouse Consulting Services – including best practice assessment, storage type analysis engineered standards, slotting, facility design and layout and more.
● Supply Chain Strategic Planning – including distribution network analysis, strategic master planning and relocations services.
● HR Solutions – including Workforce management and metrics, talent management, training, compliance and more.
● Supply Chain Systems – including software justification, requirements and selection; implementation support and upgrade services.
Alpine's approach is unique. For more information please call us or visit the company web site www.AlpineSupplyChainSolutions.com.