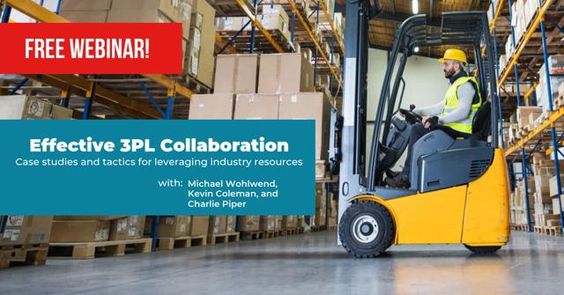 Alpine Managing Principal, Michael Wohlwend, teamed up with Kevin Coleman of DSC Logistics, and Charlie Piper of Saddle Creek Logistics to discuss lessons that you can leverage for your successful third-party logistics partnerships during the October 10th Warehouse Education Research Council (WERC) webinar. Whether public warehouse or contract logistics, use these tactics for more effective 3PL collaboration!
Click below to watch the webinar now.
About DSC Logistics:
When Dry Storage Corporation was founded in 1960, we provided our customers space to store their products and a promise to meet their changing needs by, in the words of our founder, Jim McIlrath, "doing a better job tomorrow than we did today." Ann McIlrath Drake, Jim's daughter, joined in 1994 as CEO, and her vision unified our organization from a public warehousing company of 22 acquired affiliates to "one great company: DSC Logistics." Under Ann's leadership, we established our strong reputation for strategic collaboration, providing integrated supply chain solutions to many of the world's leading companies.
About Saddle Creek Logistics:
Saddle Creek is an asset-based third-party logistics provider based in Lakeland, Florida. We specialize in designing and delivering omnichannel logistics solutions for manufacturers, retailers and ecommerce companies.Our approach is solution based and data driven, using the most advanced operational methods and sophisticated technologies.