Supply Chain Experts
Alpine team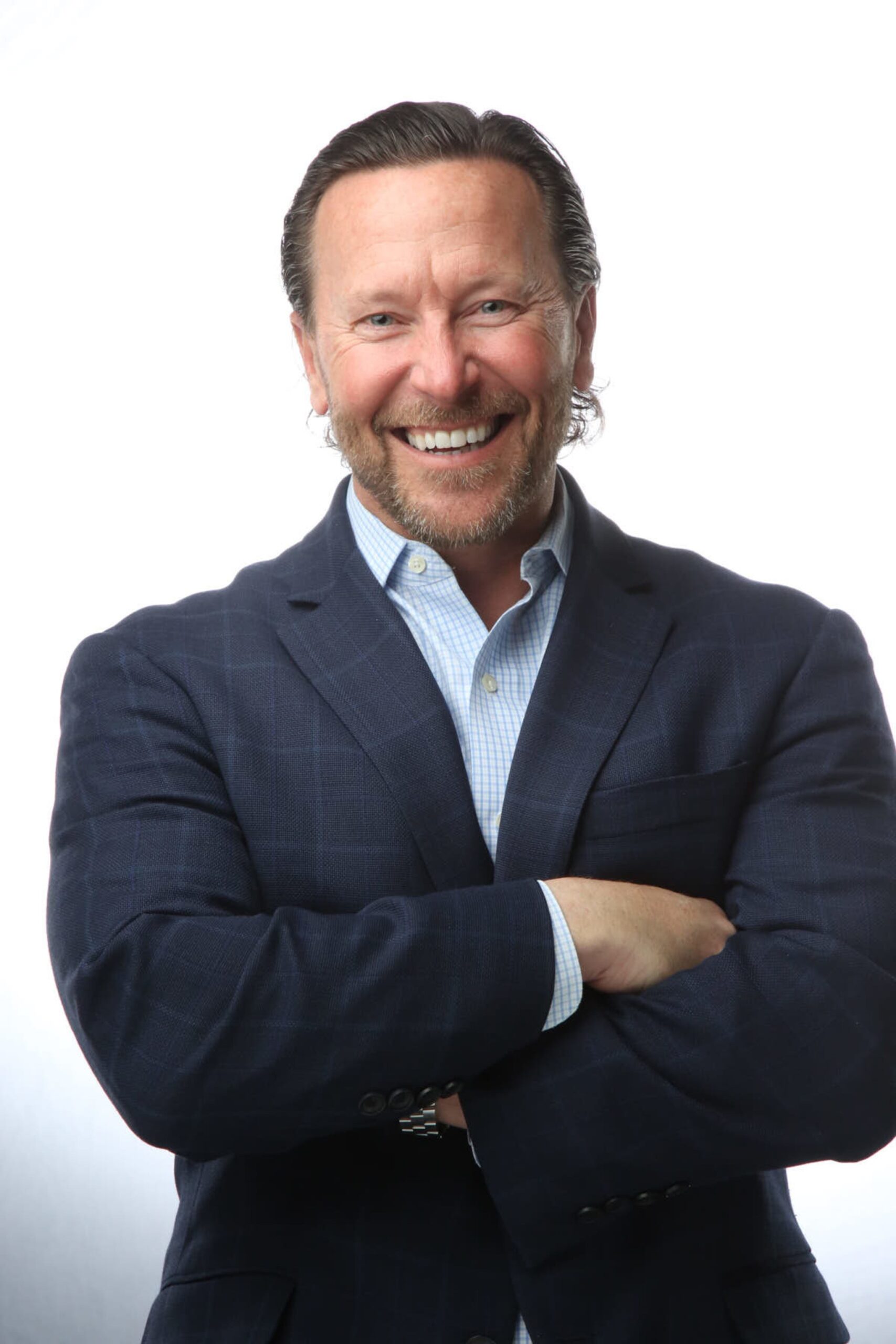 Michael Wohlwend
Managing Principal
Managing Principal, Michael Wohlwend spent six years with SAP running the Mid-West Services business, where he was the executive sponsor on 3 SAP EWM installs. Michael also spent seven years with Manhattan Associates where he was involved in over 30+ installs. In addition, his responsibilities included RFID in a BOX. Prior to that as a member of consulting and software firms, he provided supply chain solutions for more than 30 top companies including Technicolor, Warner Brothers/Elektra/Atlantic, Sargento Foods, Johnsonville, IKON Office Solutions, Depuy, Schwarz Pharma, Long's Drugs, Ross Stores, QVC, eLuxury, Alliance Beverage and Churchill Distributors.
In his 25 years of experience in the supply chain industry, Wohlwend has authored numerous articles for trade publications and has presented more than 70 seminars and speeches at key industry events. These events include National Conference of Operations & Fulfillment (NCOF), Warehouse Education Research Council (WERC), Council of Logistics Management (CLM), ScanTech, Distribution Computer Expo and ID Expo. He has been a board member of WERC since 2008 and Past President in 2014.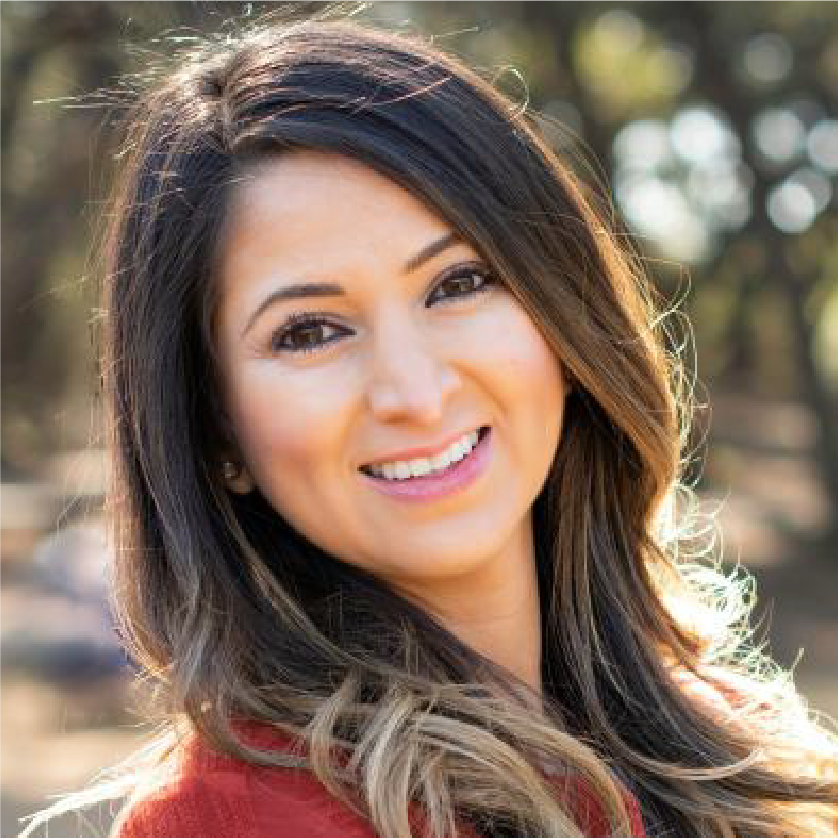 Brenda Stoltz
Managing Director
Brenda is a Human Resources Leader and an experienced Operations Manager instilled with the practical knowledge of strategic leadership and management. She holds a strong sense of business objectives and strives to develop a positive culture that promotes constructive growth. As a dynamic leader with robust interpersonal skills, she holds experience in leading highly proficient teams comprising of HR Specialists, HR Business Partners, and operations managers. We are lucky to have her at Alpine.
Brenda aims to develop a healthy workspace environment that nurtures new talent and helps operational partners meet their goals. Ensuring high-end compliance and execution of work responsibilities, she excels in the areas of staffing, employee relations, performance management, payroll/compliance, and development, organizational restructuring, workforce planning, and change management.
Brenda's greatest source of inspiration comes from witnessing the growth and development of team members & operations partners. She admires working with others and helping them identify, analyze, and solve complex business issues through strategic leadership and teamwork. Besides this, she is an outdoor enthusiast who loves spending time in the company of her husband and two wonderful toddler boys.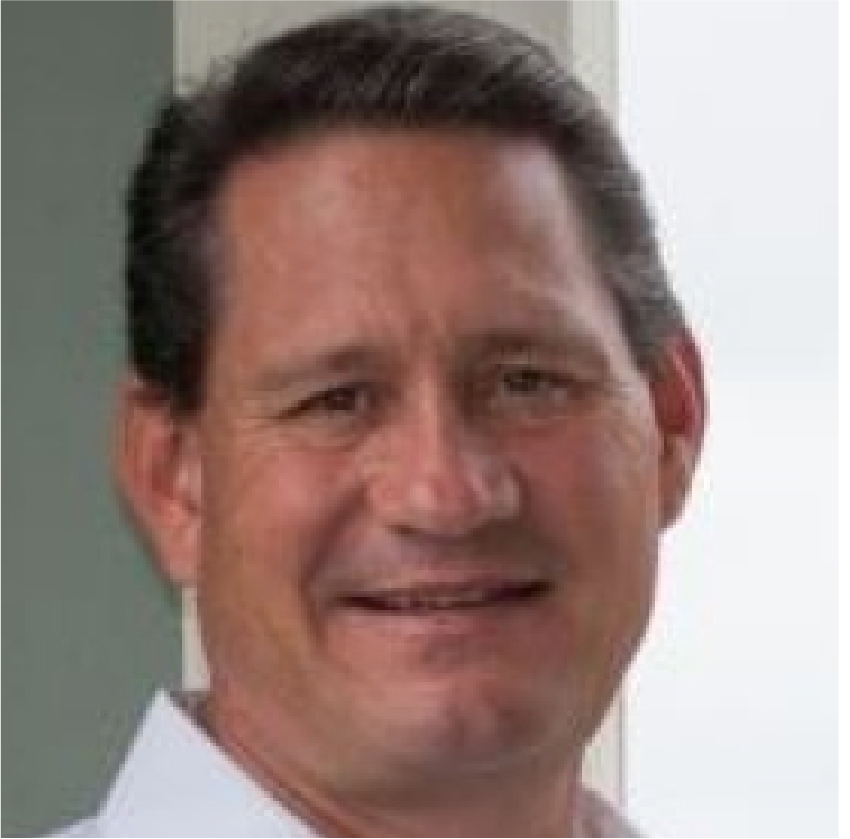 Greg Utter
Managing Director
Greg is a seasoned Supply Chain Technology and Operations Professional focused on driving revenue through value engineering (ROI Analysis), and business development. He has spent his entire career as an innovative leader in Supply Chain Sales, Consulting and Implementation and now joins us at Alpine.
Greg possesses over 30 years of progressive hands-on experience with a broad range of mission-critical supply chain technologies including on-premise, cloud-based, and SaaS solutions. He has deep domain expertise across a variety of solutions sets including supply chain execution, supply chain planning, labor management solutions, and supply chain advanced analytics. Greg has extensive experience evaluating, selling and implementing advanced technologies related to big data, predictive analytics, and artificial intelligence.
Greg is considered an expert in roles related to "C – Level" strategic sales, business growth and expansion, value engineering and business case development. He has leadership experience in Pre-Sales Consulting, Account Executive mentoring, product strategy, training/mentoring and management consulting.
Greg spent the first 10 years of his Supply Chain career at Fleming Foods, a $40B Grocery Wholesaler, and he was responsible for rolling out WMS and Labor solutions to over 30 Distribution Centers within the Fleming network. Greg then transitioned to Dallas Systems/EXE Technologies where, for almost 10 years, he served in various Supply Chain leadership roles. Prior to joining Alpine, Greg spent 15 years at Manhattan Associates, the leading global provider of Supply Chain Software and Services. While at Manhattan, Greg had a proven track record of providing clear, timely and focused solutions to a variety of Fortune 500 Companies in all key vertical markets.
Along with his work, Greg enjoys working with WERC, Supply Chain Management Group (SCM) and CSCMP. He contributes to supply chain publications with the most recent article "READY, SET – DELAY!" in the Q1/2020 edition of CSCMP's Supply Chain magazine. Greg also serves in various capacities with several non-profit organizations including Feeding America, Native Americans in Business, Habitat for Humanity and The American Red Cross.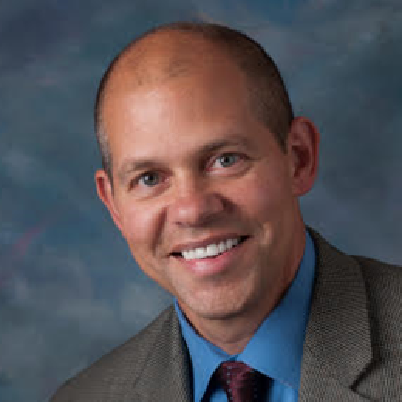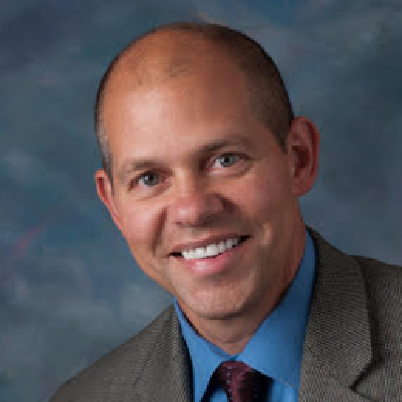 Jim Chamberlain
Managing Director
Jim has over 30 years of engineering experience within distribution operations and supply chain logistics. He spent the last 24 years with DSC Logistics where he led engineering teams that provided innovative solutions for Fortune 500 companies within food, tobacco, CPG, electronics, and medical device industries and he is now a part of the Alpine team. Jim focuses on lifecycle support to ensure customers receive exceptional value from RFP to start-up, through steady-state and growth. Key areas of focus are layout design, start-up support, innovation, value added services, engineered labor standards, labor management, Continual Improvement (Lean & Six-Sigma), material handling management, and operations excellence.
Has led over 50 successful labor management implementations that reduced each customer's variable labor expense by an average of 20+%

Develops enhancements to WMS on an on-going basis to drive costs out of supply chain for existing and new customers. Examples include Directed Putaway, Directed Replenishment, Accu-Pick, Pick & Load Optimization, Metrics, Voice Pick

Implements web-based Material Handling Equipment programs that significantly reduced spend by analyzing and acting on intelligence information related to lift trucks, batteries, chargers

Focuses on best practices within logistics centers to ensure consistent, high performance across entire network regardless of business vertical and consignee special requirements

Has led team of packaging engineers that focused on low-cost manual and automated product transformation projects that allow customers to differentiate their merchandise within retail stores
Industry Organizations and Associations:
Council of Supply Chain Management Professionals

Warehouse Education and Research Council

Institute of Industrial Engineers

MTM Association, Board of Directors

JDA, Warehouse Labor Management Special Interest Group Chair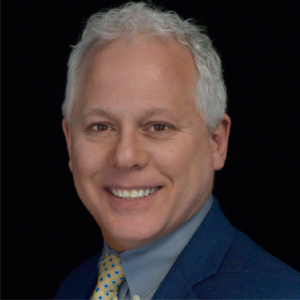 Ron Rafe
Managing Director
Ron is a lifelong supply chain professional with a background in Operations, Consulting, DC Design, Optimizations (Network, Transportation, Slotting) and Facility Implementation (Start-Ups, Reconfigures, Site Moves). Ron is a professional that gets projects completed on-time and on-budget (many Fortune 500 companies), a problem solver, a team player who is experienced with high performance teams. Ron works well with everyone up and down the organization and is a great member of our Alpine team.
Ron does his best when focusing on a challenge whether it is within the four walls or the global network. During his 30+ year career Ron has valued and enjoyed mentoring talent and providing a vision. Ron is constantly on the look out to cross-pollinate good ideas between industries and business sectors. The value that Ron provides is 'confidence'; Customers and stakeholders have confidence their companies' goals will be met at when working together at to understand each other's obstacles, strengths, and needs.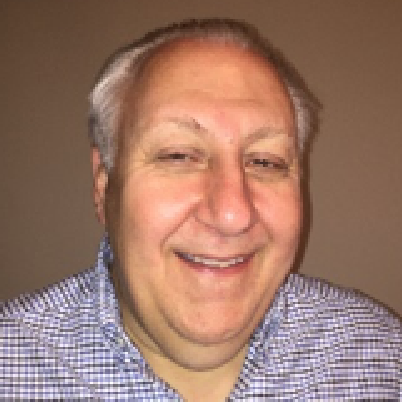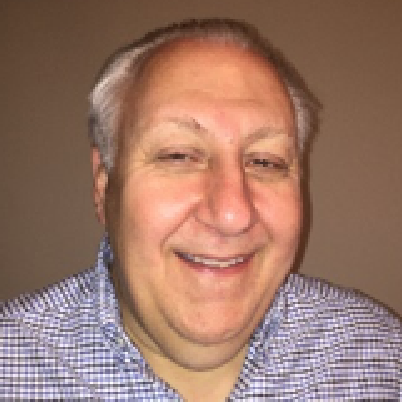 Dave Kressin
Managing Director
Dave is a very talented and driven supply chain leader with a proven track record of helping others recognize their potential for success and making it happen.  His strong expertise in managing distribution, procurement, accounting, transportation, technology, inventory production, inventory control, operations and safety projects in the Logistics industry gives him a strategic perspective of the business, their processes and best practices.  Dave's professionalism, approachability, tenacity and positive attitude is contagious and affords him a reputation for cultivating high functioning teams that exceed their potential delivering projects on time and on budget. His management style is based around mentorship and providing an understanding to both executives and line managers. 
Dave's 30+ years of experience includes planning, designing, and product management for software companies.  This combined with business analysis and implementation experience gives him a unique perspective of the industry.  This experience and knowledge allow him to assimilate new technology quickly and apply it to his projects. He can see the true potential of new processes, technology, and provide an ROI based on the strength of that knowledge.  He enjoys working in a fast-paced environment and excelling at unique challenges.  Dave is a true business partner and critical thinker that leads by example and makes the tough decisions.
Dave continues to expand his management and business analysis skills and knowledge through continuing his certification and served various roles within the Project Management Institute (PMI) organization and as a representative for an active member of Retail Owned Food Distributors and Associates (ROFDA).  He also serves his heart, soul, and community through his volunteer work with Atria Senior Living and several non-profit organizations: SPCA, Australian Shepard Rescue, Not Home Alone Program, Habitat for Humanity, 4-H and Boy Scouts of America. We are lucky to have Dave at Alpine.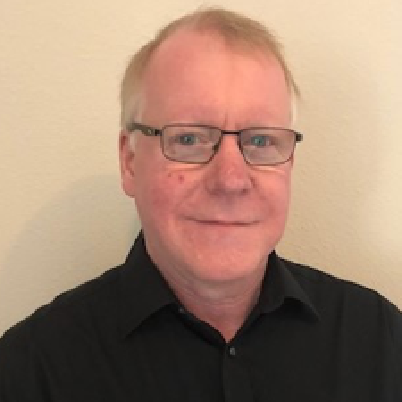 David Fredericks
Managing Director
David is a driven self-starter and problem solver with extensive warehouse operational and inventory control experience in high volume, multi-location warehouses throughout the United States. He has been frequently called on to lead diverse cross-functional teams in major cost reduction and performance improvement projects across all categories in the grocery industry.
David has held critical leadership roles in new warehouse start-ups, warehouse acquisitions, WMS conversions, upgrades and major program enhancements. He has also been instrumental in developing, implementing, and training inventory and operational control SOPs. His experience with process mapping, FMEAs, DMAIC and process improvement strategies has resulted in many successful projects. He is also a certified Six Sigma Green Belt. David has been an ardent supporter of the United Way for 30 years.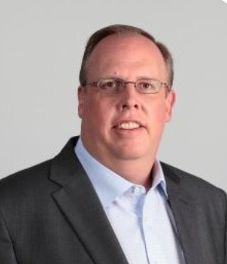 Bradley Steeger
Senior Director
Brad Steger is the go-to guy when it comes to putting together big picture plans for big projects. Throughout his career, he's been tapped to lead many 'first-ever' projects, including the production of Catalyst's first annual plan, Agilent's first Sarbanes Oxley certification, and Aptean's first acquisition. Brad enjoys exploring unchartered territories and identifying new ways to add value to companies, their stakeholders and their employees.
Brad has 30+ years of supply chain management experience focused on warehouse management; software mergers, acquisitions, and divestitures; and program/project management. He's worked with numerous industry leading retailers, wholesalers and pharmaceutical companies, including the Home Depot, Lowes, Saks Fifth Avenue,Universal Pictures and Eli Lilly and Company. On the technical end, Brad has experience with WMS, ERP, MES, and CRM solutions.
Brad finds the supply chain an incredibly dynamic industry to work in and is excited about the opportunities massive changes in the retail landscape are paving the way for. He's passionate about making the people around him successful, including fellow employees, customers, and partners.
Brad holds a BS in Computer Science from Bradley University. He splits his time between homes in Colorado and Northern Wisconsin and enjoys hanging out with his wife and two sons. If he catches any free time, you'll find him outdoors birding.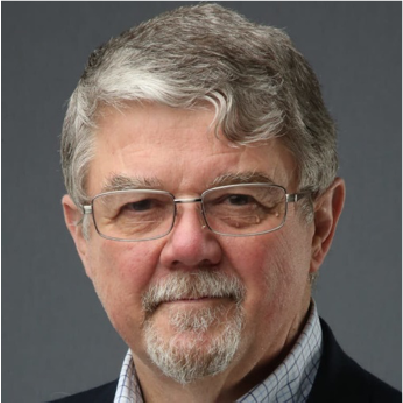 Thomas K. Ryan
Senior Director
Tom is a dynamic, entrepreneurial, innovative Supply Chain and ERP professional with proven success advising both small and large companies on strategy, change, and technology initiatives. He has proven success in designing, implementing, and managing supply chain strategies and the supporting technology necessary for implementation for a wide variety of industries. A skilled program/project leader; able to direct multiple tasks effectively, master innovative software and tools, and motivate teams to deliver on time and within budget.
Tom leverages more than 40 years of Supply Chain Execution Consulting experience as a warehouse manager, software solution architect and project lead for two different software companies and a RFID solution provider, industry analyst for both the Gartner Group and the Aberdeen Group, Director of Technology/CIO for a start-up 3PL, enterprise application integration practice lead, and independent supply chain execution consultant.
He has led projects on software selection for small companies up to $8 billion enterprises, enabling clients to replace and upgrade their enterprise systems to support their continued growth. Implemented multiple software selection and 3PL selection projects. Led product development of supply chain execution solutions including recommendations on hardware and software. Evaluated supply chain execution operations to make recommendations for improvement and develop and gain consensus on follow-on projects. Developed implementation plans for simple projects up to multi-site, multi-module, multi-year, programs.
Tom has also functioned as an expert witness in eight different software implementation failure lawsuits, delivering analysis concerning root causes; in all cases, his clients won lawsuits or settled favorably.
Tom has authored numerous articles and presentations/speeches. The most recent of these include ERP Licenses, are You Protected? • Why Build a Business Case for ERP? • The Solution Ecosystem for Food & Beverage Manufacturing • Farm to Fork, the Solutions Requirements Model for Food & Beverage Manufacturing (the "Slider Model") • When is a SaaS or Cloud Solution not Enough? • Challenges Cost Justifying ERP in F&B.
Tom has an MBA from California Lutheran University and a BS in General Engineering from the United States Military Academy at West Point.  He is a board member of the West Point Society of Chicago and volunteers as a local representative for admissions to the United States Military Academy.  He served as a small unit leader as an Armor officer in the US Army.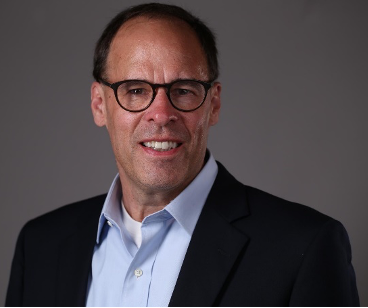 Steve Silvis is supply chain leader with Twenty Five years experience developing integrated supply chain solutions and decision support systems.  His roles have included Vice President of Engineering for GENCO Supply Chain.  Leading solution design and implementation for warehouse and transportation services, operations management, sales and operations planning, order fulfillment and distribution management, inventory planning, plant layout and design and information systems design.
Steve has served grocery and consumer goods distribution, retail, industrial manufacturing, medical equipment and government industries developing data analysis tools to communicate and guide the documenting and implementing of related supply chain strategies.  Tools and related focus areas include Transportation Management System, Network Design and assembly Plan for Every Part optimization. These tools have been applied to manage transportation transactions and design network solutions for the Department of Defense, Unilever, Canadian Tire, Kohler, Harley Davidson, Briggs and Stratton, The Ariens Company, Sargento Cheese, Slim‐Fast, Pliant Corporation, School Specialty and others.
Steve has served as a Member of the Council of Supply Chain Management Professionals (CSCMP), Research Strategies Committee and has presented at The National CSCMP Conference, The Agricultural Machinery Conference, and The National Postal Forum. He has been published in both professional and academic journals. He taught at the University of Illinois at Urbana/Champaign.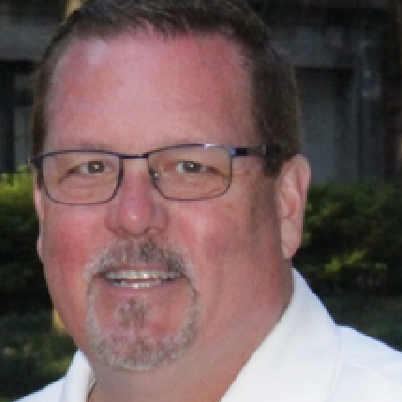 Bob Hollman
Senior Director
Bob is an innovative result-driven operations and engineering management professional with a strong track record of delivering bottom line results.   He has a long history in automotive, aerospace, oil & gas, and Pet Food/commercial feed, combined with the successful completion of multiple, complex projects throughout his career.  During his 30-year career Bob has demonstrated skills in leveraging business acumen across diverse cultures
 Bob has significant experience in the transfer of operations to international low-cost manufacturing sites along with a proven record of successfully meeting or exceeding design, quality, cost product output, customer service and delivery objectives.  He quickly immerses himself into an organization's operations and culture to build trust and a highly collaborative environment and ensure the highest probability of a successful outcome. He is experienced in lean manufacturing, DFSS, FMEA's, quality systems (ISO 9000, & IATF16949), VAVE, CNC manufacturing and stamping, plastic injection molding, assembly and HAACP/GMP.
Bob is a recognized leader and mentor in building self-empowered teams across multi-functional and geographic lines. He is an effective communicator, presenter and negotiator who excels at building and sustaining strong ties with customers and vendors.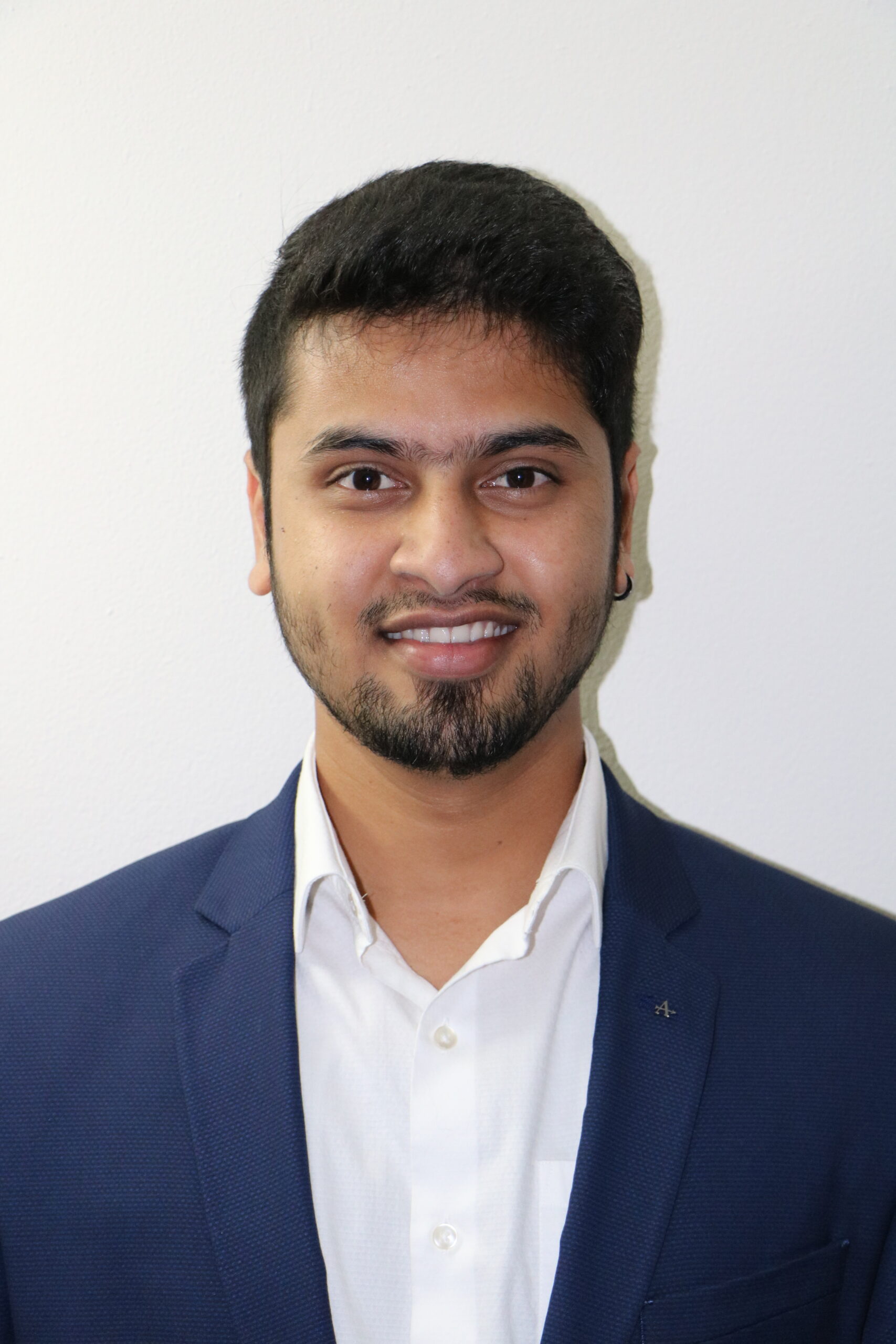 Deepan is an Engineer at Alpine. Previously, he has two years of experience as a Junior Engineer in analyzing various data to determine cost-efficient solutions in an industrial pump manufacturing company and he has creative thinking skills for effective decision making. He is a diligent and focussed professional always looking forward to elaborating his skillset in the desired field of study.
He holds a Master of Science degree in Industrial and Systems Engineering and a Bachelor of Engineering degree in Mechanical Engineering. In addition, he has a great passion towards Mathematics through which he obtained great analytical skills required for analyzing data.
Deepan is a Certified Six Sigma Green Belt (CSSGB) and has experience in utilizing lean six sigma tools to improve the overall labor performance and productivity of the company. He is copious in expressing his inherent ideas provoking him as independent in thinking and proved as an active and self-confident individual.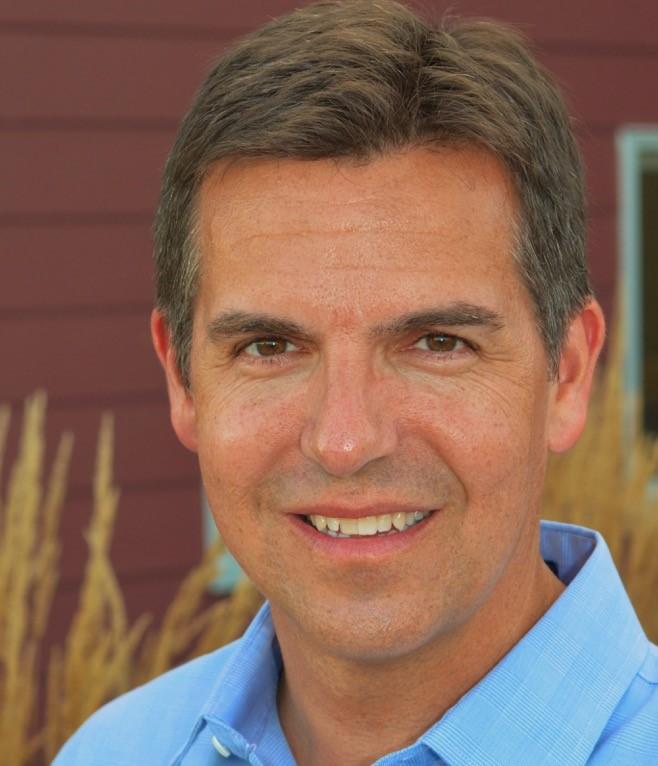 In Memory of Pat Gallagher
Co-Founder of Alpine Supply Chain Solutions
"Alpine Supply Chain Solutions is an organization built by each of our team members passion and experience. Pat's enthusiasm for all things supply chain influenced those around him and his contributions to the Alpine team will live on. As we grow the Alpine Supply Chain team, we will always remember Pat's contributions and know that his spirt is reflected in who we are today."
– Michael Wohlwend