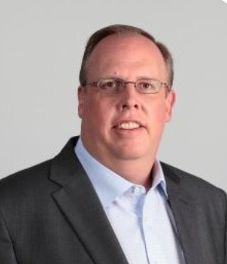 Five questions with Bradley Steger, the newest member of Team Alpine
Q: Why did you decide to join the Team Alpine?
A: There are several reasons I joined Alpine. First off, I've known Alpine's founder, Michael Wohlwend for a long time, and I admire his knowledge and leadership. Next, my background in the supply chain aligns well with what Alpine is doing. I look forward to helping Alpine's customers and partners move their businesses forward. Finally, who doesn't want to work in supply chain right now?  It is an incredibly dynamic place to be and it will be for the foreseeable future!
Q: What were you doing before you joined Alpine?
A: I was semi-retired and focused on spending time with my family and getting caught on many things that had been second priority to my career. Prior to that, I spent 30 years working in supply chain management with a focus on warehouse management; software mergers, acquisitions, and divestitures; and program/project management.
Q: What professional accomplishments are you most proud of?
A: I've blazed a lot of unchartered territory. Throughout my career, I was frequently assigned to lead many 'first-ever' projects, including the production of Catalyst's first annual plan, Agilent's first Sarbanes Oxley certification, and Aptean's first acquisition. I'm proud that I've been able produce results without a roadmap or template, and that I've always tried to take in account the most important thing for every company – its employees.
Q: Why do you do what you do?
I think there are a lot of exciting opportunities out there in the supply chain. An aging population means new things for the pharmaceutical industry and the ever-changing retail landscape presents new challenges for retailers and food and beverage manufacturers. I really enjoy making the people around me successful – fellow employees, customers, and partners.
Q: Tell us a bit about who you are outside of work.
I'm married and have two sons, ages 13 and 11. They keep us busy with their sports, including soccer, basketball, and volleyball. We try to spend as much time as possible at our vacation homes in Colorado and Northern Wisconsin.  If I have any free time, I like to get outside for some birding.